It's that time of year again – when families and friends gather to celebrate the holiday season. Thanksgiving is fast approaching, and that means your kitchen is going to get a workout before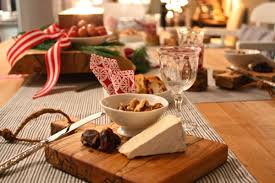 the guests arrive.  This meal-oriented holiday can make quite a mess and leave your kitchen looking like a small bomb exploded if not handled carefully. The following tips will help you keep your kitchen clean(er) while you prepare your Thanksgiving feast, with a few long-term ideas to offer a fantastic setting for your holiday entertaining.
Use a Trash Bowl: A large plastic mixing bowl works well for this effort. Keep it handy as you slice, chop, unpack and prep all of your menu items. Dump the organics into your compost pile and the packaging into the recycling in shifts as you go along.
Have a cleaning solution close by.
Tin foil bottoms of cabinets.
Cook in stages. If you have an early supper time, or simply want to streamline the process so you have less to do on Thanksgiving day, then cook in batches. Many appetizers and sides can be made in advance and frozen or refrigerated until the big day. Reduce the amount of prep and cooking to be done by handling a few items in advance
With Thanksgiving under control, the focus turns to the setting for your holiday entertaining. Your home is your haven, and we know you are excited about showcasing it to your friends and family over the next 6 weeks. Have you ever considered the effect that newly refinished kitchen cabinets can have on your décor?
As the focal point of your kitchen and bathrooms, as well as other rooms where you have visible storage, cabinets can easily be refinished to accent or completely change your existing décor, at a fraction of the cost of cabinet replacement. And refinishing offers a completely customized and durable solution to really make your entertaining space pop.
Give your guests reason to say "wow" this holiday with your streamlined kitchen skills and awesome cabinet décor. Your home will be the talk of their holiday season.