When you make the decision to refinish your cabinets, you have taken the first step to new interior design. As a functional but focal point to just about every room, the color you select for your cabinets can set the tone, or drive, the interior design for the rest of the room and your home.  There is one rule of thumb that anyone considering cabinet refinishing needs to follow. Its helps to simplify the cabinet color selection process and ensure that your décor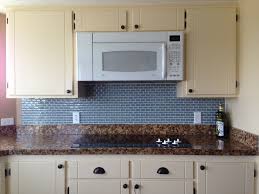 shows YOUR true colors. (Which is the whole point, right?)
Don't Worry about Pre-Existing Accent Colors
It's that simple. Too often, I have conversations with clients and they're concerned that that small strip of blue paint above their backsplash needs to drive the color of their cabinets. Or some aspect of a pattern in their tile, counters or floors.
The reality is that the cabinets are going to draw the most attention once they're refinished to a deep mahogany, rich black or antique white finish. Go with the cabinet paint color that makes you go "wow", and once you have chosen it, maybe consider how those pre-existing accent colors will interplay.
Chances are, they will work just fine and even add a little contrast to the space. Your cabinet refinish pro will be able to walk you through any potential color conflicts, but more than likely, they will fall back to the exquisite color and new look of your cabinets.