As the hub of your home, your kitchen's design ties together the feel of your whole space. Design trends for this year have brought some incredible options if you are looking to update your kitchen décor. Read on to see how these trends will brings a new life to your kitchen, and subsequently, your entire home.
Personalized Cabinets 
A kitchen is one of the most-used spaces in any home, and every family has their own rhythms and patterns as to how they use that space. The trend of cabinet personalization is a natural extension of making the kitchen as highly-functional as possible while adding a personal design that stems from your unique décor style.
Custom cabinet options are available wherever you can buy them, adding options that fit how you use and move around your space.
Tip: A professional cabinet refinisher can offer up truly unique colors and design patterns to your custom cabinetry to take your kitchen to the next level.
Clean and Subtle Lines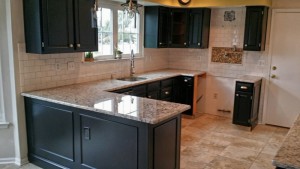 To keep your kitchen cabinets viable for years to come, cabinets with clean and subtle lines and few ornate accents keep the design timeless and easier to maintain.
It's easy to enhance straight lines with accents like custom handles and well-designed backsplashes. In fact, cabinets with straight edges only allow for more detailed customization around the rest of the room.
Neutral Colors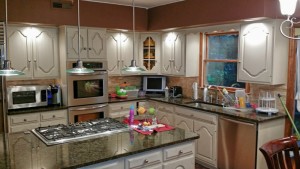 As we've noted, the kitchen is the hub of your home and the rest of your interior décor often stems from its space. As any interior decorator will tell you, its important that you have symmetry and consistency in colors and style throughout all the rooms in your home. Therefore, keeping the colors of your kitchen cabinets within a neutral palette like white, greys or natural colors allows you to change your interior décor as often as you like, while keeping your kitchen cabinets as they are.
Invest in your kitchen cabinets with any of the option above and bring your home into the hottest 2016 design trends.