There are tons of articles to be found online about interior design trends for your home, from paint colors to décor details like trim and cabinets. However, it has been my recent experience that the hottest interior design trend for 2014 is the Un-Trend. Think of it like the "Un-Birthday" in Alice in Wonderland. Instead of one birthday per person, the Mad Hatter and his crew were celebrating the 364 Un-Birthdays a person has each year. So, in lieu of one applicable trend for each aspect of home décor, I believe there are hundreds of options that apply to any home.
To better understand what interior design un-trend applies to your home, it's best to begin at the beginning, by asking a simple question.
Why are you looking to change your décor in the first place?
The answer to this question will differ for just about everybody. Maybe you're looking to sell your home, so you need an update to get the best asking price from potential buyers. Maybe you want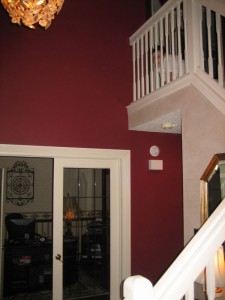 to enhance your décor to wow your friends and family or maybe you want to increase the value of your home. Each of these reasons are the drivers behind which interior design un-trend could apply to your home.
Selling Your Home?
If you are looking to put your home on the market for sale, then chances are you need to update some aspects to make it more appealing to potential buyers. You've also probably been advised to stick to current styles and neutrals for color. With that in mind, the following "un-trends" apply:
Off-white or beige walls in easier-clean satin finishes.
New trim, stained or painted bright white to show of the lines of your rooms.
Updated cabinetry, at the very least cabinet hardware. (Prospective home buyers pay A LOT of attention to bathrooms and kitchens and cabinets are a large part of those spaces.)
Décor Needs an Update
Have you been looking around your home and just feel that it's time for a décor update? The sky is the limit for your un-trend options! The key to answering to this un-trend is that there is no ONE way to create your unique space. It's about your style, room space and needs.
Rich colors for walls, entryways or even floors are happening in homes everywhere. Think mahogany wood floors, plum paint for walls with a gold accent wall or custom finishes.
Update trim with wider and more decorative versions available today. Don't forget to add trim accents to your cabinets!
Increase Home Value
Updating the design and décor in your home can add value, whether you're a potential home seller or just want to increase the overall worth. If you are looking to add some cha-ching to your home's worth, consider the following options:
Update all cabinetry and trim. Cabinets are a focus for potential buyers and brand new trim makes a room look more "put-together", thus worth more money.
Refinish cabinets to add a new, durable and beautiful design and increase overall value.
Fix walls with new sheet rock and a fresh coat of paint in rooms where the walls have taken a beating. (Think kids rooms, for example.)
Update your floors, with new tiles or wood, or brand new rugs around the entire place.
When you find the un-trend that works for your interior design need, get to work creating that truly unique space you seek.